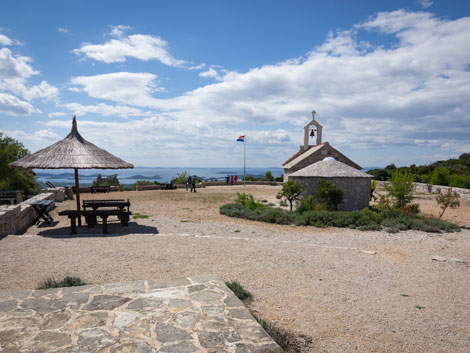 Lake Vrana near Pakoštane is the largest natural lake in Croatia.
The average depth is no more than 2 meter (maximum 5 meters). Small, artificial channel Prosika connects the lake with the Adriatic Sea. The mixture of freshwater and the sea created specific habitat for numerous birds and fishes. We can start our cycling tour in Biograd na Moru or in Zadar.
There is the option of transfer for you and the bikes from Zadar to Vrana Lake by car or you can cycle.
Once we arrive to Vrana Lake Nature Park we will cycle around the 40 km long macadam route around the lake.
Tour includes the visit to Mašković Han. On our way we will stop at the sightseeing point overlooking the lake, islands and the Adriatic Sea.