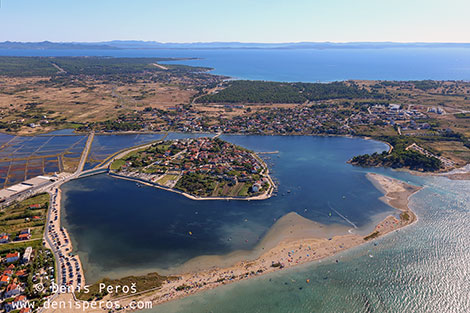 Nin is a small town situated in a lagoon on the shore of the Adriatic Sea.
You will cycle on macadam roads along the coast through small places like Diklo, Kožino and Petrčne. Parts of the route follow asphalt roads.
On your way you will see numerous beaches, small bays, secluded places, you will change sceneries like pinewoods, rocky coast, picturesque Dalmatian settlements,…
At the entrance to Nin you will pass next to the Church of Saint Nicholas. If you choose so you can visit Archeological museum or just take a stroll through the old part of this unique Dalmatian settlement.
We will give you advices what is the best option for you but will also adapt to your wishes.